Foreigners who drive in Cambodia are legally required to have a Cambodian license. Really!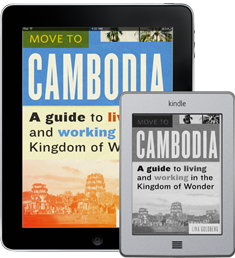 Although many expats don't bother, if you're planning to drive in Cambodia it makes sense to get a Cambodian driver's license. Trust us, it's not difficult and can save you a lot of hassle and fines further down the line.
If you'd like to learn more about how to get a Cambodia driver's license, please purchase the Move to Cambodia book. Get the paperback, or DRM-free epub, mobi, and PDF formats that work on iPad, Kindle, Nook, and most other e-readers (or your computer).