There are many job opportunities in Cambodia–the trick is finding the right one!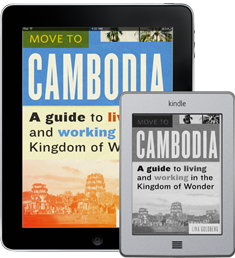 For those looking to work in the private sector or at an NGO in Cambodia, we've got advice on where to look online and in print. We've also got information on networking organizations and events for expats as well as general job-hunting tips.
If you'd like to read our section on finding work in Cambodia, please purchase the Move to Cambodia book. Get the paperback, or DRM-free epub, mobi, and PDF formats that work on iPad, Kindle, Nook, and most other e-readers (or your computer).