Looking for something to do in Siem Reap that's just a little bit different? Consider going to visit the APOPO hero rats of Temple Town and see how these giant rats are trained to sniff out landmines in Cambodia.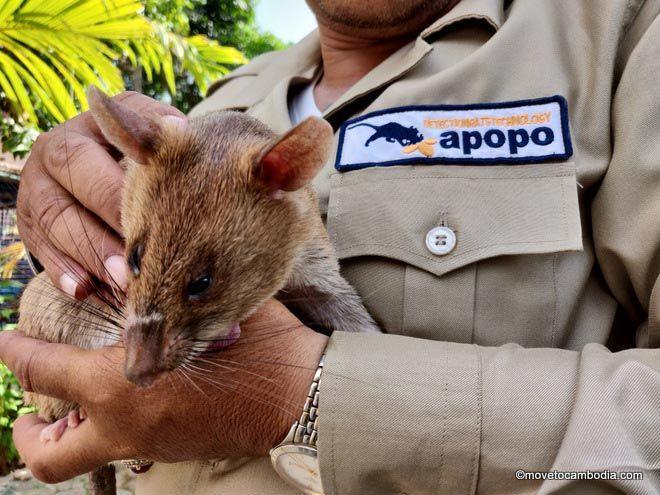 The idea of a "hero rat" may sound strange, since rats are traditionally thought of as carriers of disease, laboratory subjects, or class pets fostered out to students on the weekend until being accidentally flushed down the toilet by a particularly hyperactive child. Yes, the humble rat is rarely given credit for being the intelligent mammal it really is, capable of both learning and altruistic behavior.
Those talents are being nurtured by APOPO, a nonprofit organization started in Antwerp in 1997 by Bart Weetjens and Christophe Cox, who had the idea of using rats' ability as scent detectors to find landmines and other unexploded ordnance that remain buried in places recovering from war. APOPO's first training facility for mine-detecting rats opened in 2000 in Tanzania.
Continue reading